Last Updated on May 26, 2023 by azman
KL TravelPass, also known as the Metro Card, is a convenient prepaid card designed specifically for travelers visiting Kuala Lumpur, Malaysia. It offers seamless access to various modes of public transportation, making it an excellent choice for tourists exploring the city.
Get it online at klook.com/kltravelpass. Klook.com is an online travel and leisure platform that offers a wide range of services and activities for travelers around the world. It acts as a one-stop platform for booking various travel-related experiences, attractions, tours, transportation, and other services.
KL TravelPass Metro Card Prices and Options
| | |
| --- | --- |
| Single Trip KLIA Ekspres + Unlimited Rail Transfer (2 Consecutive Days) | RM75 Malaysia Ringgit per person |
| Round Trip KLIA Ekspres + Unlimited Rail Transfer (2 Consecutive Days) | RM120 Malaysia Ringgit per person |
After purchased you will receive a confirmation email from Klook.com with your voucher. The voucher will contain important information, such as a QR code or booking reference number.
To redeem your KL TravelPass, you will need to present your voucher at the designated redemption counter. The redemption counters for the KL TravelPass are located at the KLIA Ekspres Arrival Hall at KLIA and KLIA2 airports and also at KL Sentral, a major transportation hub in Kuala Lumpur city centre.
KL TravelPass Metro Card an Overview
Here's an overview of why this card is beneficial for travelers and the types of travelers who would find it suitable:
Integration with Airport Transfers: One of the significant advantages of the KL TravelPass is its integration with the KLIA Ekspres airport train. The pass covers the journey between Kuala Lumpur International Airport (KLIA) or KLIA2 and the city center, providing a seamless transition from the airport to the heart of Kuala Lumpur.
Convenience: The KL TravelPass provides hassle-free travel on the Rapid KL rail network, including the KLIA Ekspres airport train, the LRT (Light Rail Transit), the MRT (Mass Rapid Transit), and the KL Monorail. This comprehensive coverage allows travelers to conveniently navigate Kuala Lumpur's extensive transportation system without the need to purchase individual tickets for each journey.
Cost Savings: By using the KL TravelPass, travelers can enjoy unlimited rides for 2 days. This eliminates the need to constantly purchase single journey tickets, saving both time and money. The pass offers a cost-effective solution, especially for those planning to use public transportation frequently during their stay.
Time Efficiency: With the KL TravelPass, travelers can skip the queues at ticket counters and avoid the hassle of searching for loose change or calculating fares for each journey. This means less time spent on logistics and more time available to explore the city's attractions.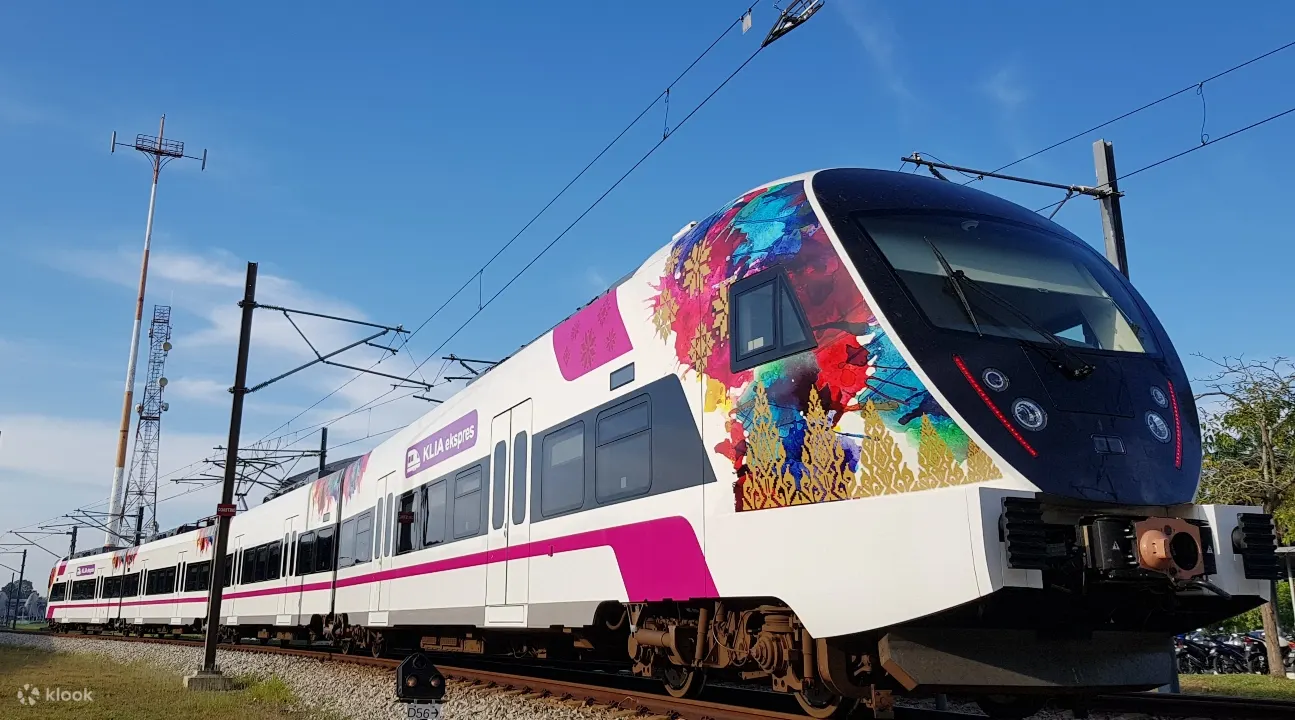 Caters To a Wide Range of Visitors
The KL TravelPass is suitable for various types of travelers:
Tourists: Visitors exploring Kuala Lumpur's attractions, such as the Petronas Twin Towers, Bukit Bintang, Central Market or Merdeka Square, will find the KL TravelPass convenient for accessing public transportation to these popular destinations.
Business Travelers: For business travelers attending conferences, meetings, or corporate events in Kuala Lumpur, the KL TravelPass offers a convenient way to commute within the city and efficiently manage transportation expenses.
Short-Term Visitors: If you're in Kuala Lumpur for a short period, such as a layover or a weekend getaway, the KL TravelPass provides an all-in-one transportation solution, ensuring you can make the most of your limited time without worrying about individual ticket purchases.
Budget-Conscious Travelers: The KL TravelPass offers cost savings, especially for travelers who plan to use public transportation extensively during their stay. By purchasing the pass, you can enjoy unlimited rides within the designated duration at a fixed price, avoiding the need to constantly purchase tickets.
In summary, the KL TravelPass (Metro Card) is an excellent choice for travelers in Kuala Lumpur due to its convenience, cost savings, time efficiency, integration with airport transfers, and flexibility. It caters to a wide range of visitors, including tourists, business travelers, short-term visitors, and budget-conscious individuals.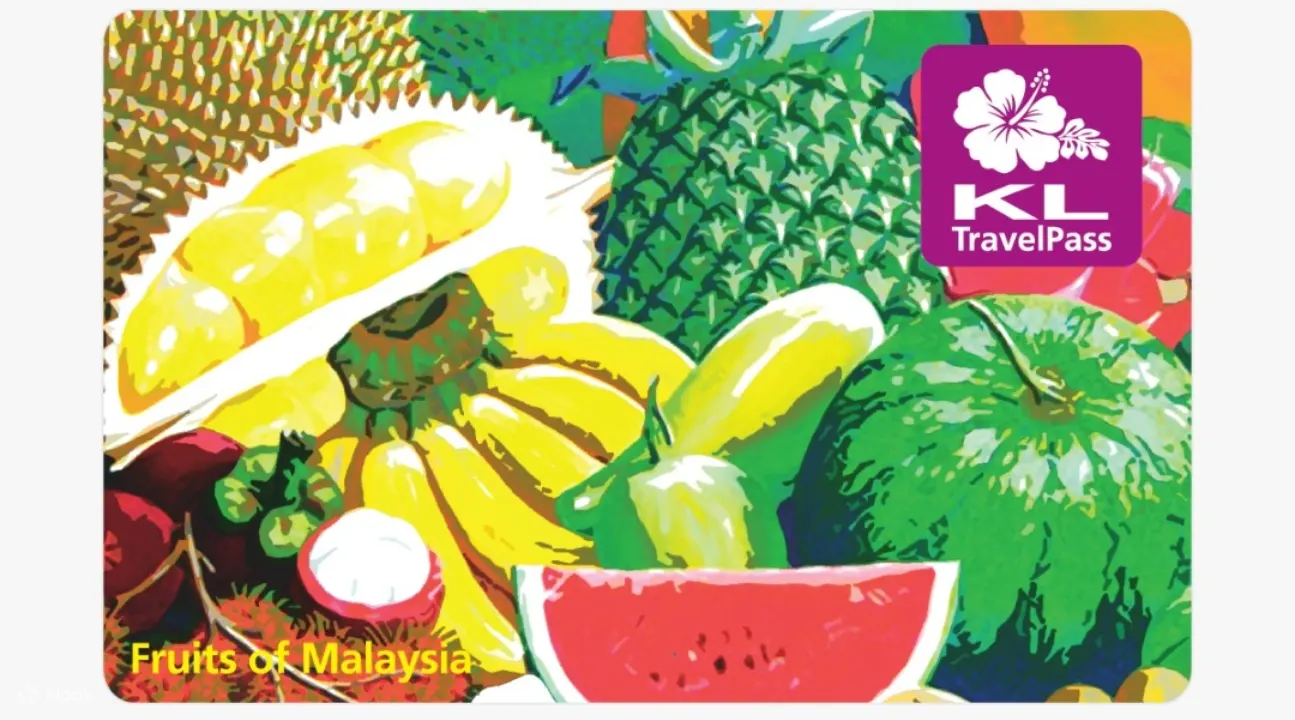 Easy Access to Several Popular Attractions with KL TravelPass
The KL TravelPass provides access to several popular attractions and places within Kuala Lumpur's public transportation network, including the LRT, MRT, and KL Monorail. Here are some notable attractions easily accessible through these networks:
Petronas Twin Towers: The iconic Petronas Twin Towers are located near the KLCC LRT station. Travelers can use the KL TravelPass to reach this popular landmark and explore the Suria KLCC shopping mall, Petrosains The Discovery Centre, KLCC Park, Aquaria KLCC and the Kuala Lumpur Convention Centre.
Central Market: The Central Market is a vibrant cultural hub known for its arts, crafts, and local souvenirs. It is conveniently located near the Pasar Seni LRT station, allowing travelers to immerse themselves in Malaysia's traditional art scene.
Bukit Bintang: Bukit Bintang is a bustling shopping and entertainment district in Kuala Lumpur. The Bukit Bintang MRT station is a central point for accessing this area, which offers a wide range of shopping malls, street food, nightlife, and entertainment options.
Merdeka Square: Merdeka Square, also known as Dataran Merdeka, is a historic landmark where Malaysia's independence was declared. It is easily accessible from the Masjid Jamek LRT station, offering visitors a glimpse into the city's colonial past.
Chinatown (Petaling Street): Petaling Street in Chinatown is a bustling market known for its vibrant atmosphere, street food, and bargain shopping. The Pasar Seni LRT station is within walking distance, making it a convenient stop to explore this lively neighborhood.
National Museum: The National Museum of Malaysia showcases the country's rich history and cultural heritage. It is located near the Muzium Negara MRT station, allowing travelers to easily visit and gain insights into Malaysia's diverse culture.
KL Tower: The KL Tower, offering panoramic views of the city, is a prominent landmark. It can be easily accessed from the Bukit Nanas or Raja Chulan monorail stations.
Little India (Brickfields): Brickfields is the vibrant Little India neighborhood of Kuala Lumpur, known for its colorful streets, Indian shops, and delicious cuisine. It is accessible from the KL Sentral station via a short walk.
Sunway Lagoon Theme Park: This expansive theme park is a popular family attraction featuring thrilling rides, water slides, a wildlife park, and more. It can be accessed by taking the LRT to the Kelana Jaya station and then transferring to a bus or taxi to Sunway Lagoon.
These are just a few examples of the popular attractions and places that can be easily accessed through the LRT, MRT, and KL Monorail networks. The comprehensive coverage of the KL TravelPass enables travelers to conveniently explore these and other notable sites in Kuala Lumpur.
Purchase KL TravelPass online at klook.com/kltravelpass.